Stryker Local Schools is fortunate to have a school facility dog joining our district this year!
School facility dogs provide benefits including reduced stress, improved physical and emotional well-being, lowered blood pressure, decreased anxiety, improved self-esteem and normalization of the environment, and increase the likelihood of successful academic achievement for students.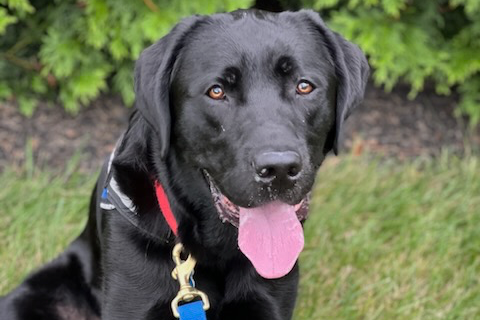 Jet is a two year old Labrador retriever who has undergone extensive training at The Ability Center in Sylvania, Ohio. Jet has had the opportunity to live in two different foster homes and in the jail setting where he worked on everyday skills, commands, and tricks. He completed his "student teaching" at Tiffin City Schools where he worked with a social worker throughout the day.
Jet will work at Stryker under the supervision of his handlers: Mrs. Morr, Mrs. Sonnenberg, Mrs. Fritch, and Mr. Schultz.